Nothing lasts forever!
Nothing lasts forever!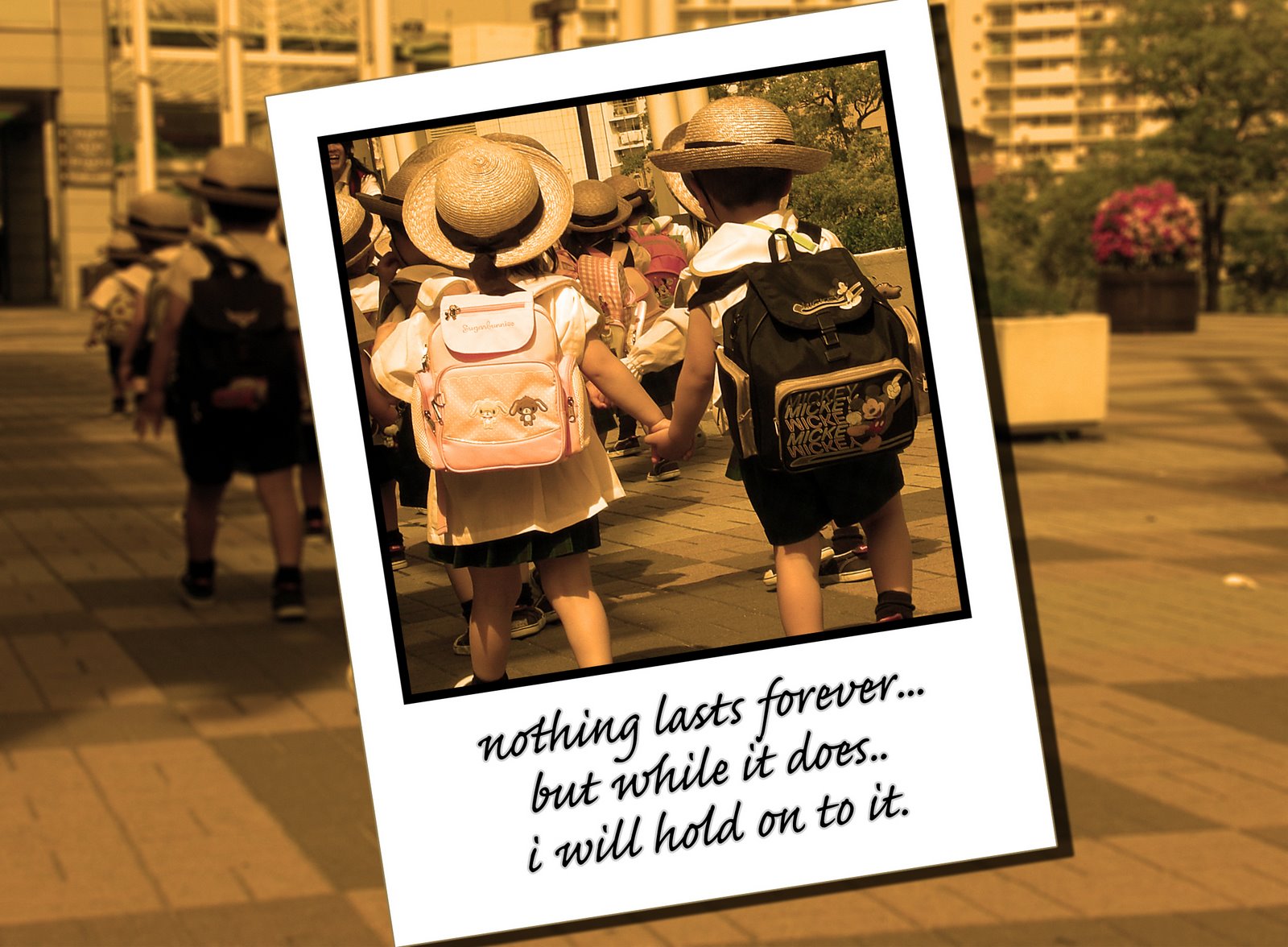 "Everything in life is temporary because everything changes, that's why it takes great courage to LOVE, knowing it might END anytime, but having the FAITH that it will LAST FOREVER!
Sometimes no matter how much WE love someone,WE can not take away their pain…. each of us has a journey to travel…. all WE can do is LOVE them with DIVINE LOVE and COMPASSION and Pray for Comfort and Peace in their Heart.
Appreciate every moment and take from those moments everything we possibly can because that may be the ONLY time in our life we will EVER have that experience.."