Mummy Claus!
Mummy Claus!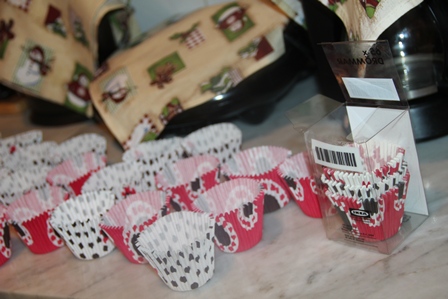 Well! Have you done or planned any leisure time with your children this Christmas so far? If not, now is the time… Look what I made – CUPCAKES!! And guess how my son contributed to it – by eating them and taking the whole lot to school for his picnic….
Sam: Mom can you make some more, one boy was begging for more cox his mom gives him the same sandwich everyday…
Hmnnn… Kids will be kids – wonder what my son says on normal days… But you know what these innocent dialogues are priceless and guess what I am going to bake some more. I have to admit the last lot I just wanted to finish the batter, so I over poured in the paper cups and they were a bit out of shape.. But the wonderful thing is – they are all over!!!!