Bandi Chhor Divas
Bandi Chhor Divas
Diwali also falls on the same day as Bandi Chhor Divas, a good explanation of this day can be found on :
http://en.wikipedia.org/wiki/Bandi_Chhor_Divas
It just seems like yesterday when my son and I were busy buying crackers and lighting up the house last year, time flies so quickly and its already Diwali again… Time to celebrate with family and friends. It is so deep rooted in our culture that no matter where you are in any part of the world, it is a must to light diyas (candles) make sure every corner in your house is lit, welcoming the New Year with lots of brightness.
With each year passing so quickly, I find myself lost in thought about the days gone by and those yet to dawn.. I am so glad that all these years I have had the opportunity to celebrate this festivity with my dear family and friends, the chance to share in their liveliness and energy. To see my son and his friends grow, to watch the excitement in they eyes, to perfect them at their community/ school functions, to see our parents performing the rituals every year with the same enthusiasm, is surely a blessing.
The best part of the day is watching the children play fireworks, the little ones of last year are now the brave ones of this year – begging to be the one to light a firecracker, with anxious mothers watching over them and over enthusiastic cousins and friends trying to create the biggest bang possible with the available fireworks. Their shrieks of laughter and the twinkle in their eyes while watching the fireworks always make me smile.
It is remarkable how, days like this that give us the phenomenal strength to actually wake and make thingshappen, whether that's telling your help to clean the house or having to do it yourself (highly depends on the help's mood and what Diwali gift she's receiving – LOL) , or actually sitting down with your children to make colorful diyas or wrapping up gifts for family and friends or just being happy for yourself and for the lovely people who surround you.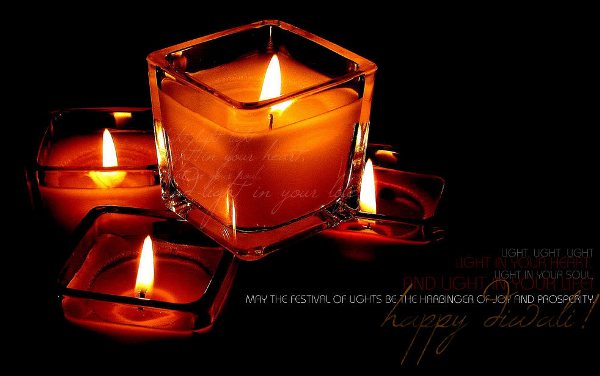 Here' s to a very Happy Diwali to ALL! I wish everyone lots of peace, health and prosperity.